What are the conditions?
If you want to buy a home from the Fund, you must meet the same financial and asset conditions as those for obtaining a mortgage from the Fund. Your income may not exceed a certain threshold, which is set according to your family situation.
These conditions do not apply to property not used for housing, such as the purchase of a car park, office or premises.
The maximum income scales are as follows:
Number of
dependants
Single person or single parent household
Any other household
0
€ 66.942
€ 85.200
1
€ 71.942
€ 90.200
2
€ 76.942
€ 95.200
3
€ 81.942
€ 100.200
4 
€ 86.942*
€ 105.200*
*These amounts are increased by €5,000 per additional dependant.
Simulate your mortgage loan!
Our online simulator allows you to make an initial simulation of the rates and repayments of your loan for one of our available properties!
Image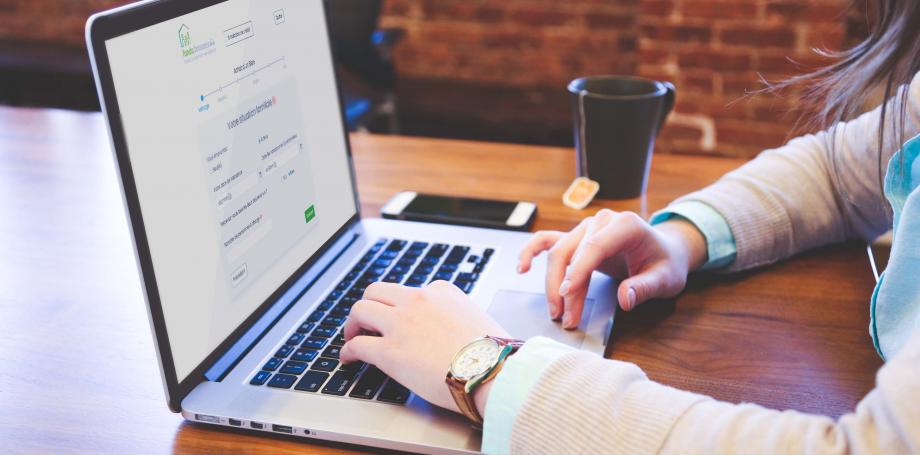 After-sales support service
At Brussels Housing Fund, we also provide support after the purchase of your property with our after-sales support service. Even though at the time of the purchase of the property, the guarantees available to the Fund with regard to builders are transferred to the purchaser, we provide you with particular support at two key moments. At the time of provisional acceptance (which marks the beginning of the ten-year guarantee) and at the time of final acceptance, which normally takes place in the year of provisional acceptance.
What are these key moments?
Provisional acceptance of the property
This is the moment when the buyer, the Fund and the builders note any apparent defects, which are recorded in a report signed by the various parties present (buyers, project owner, general contractor, architects, etc.). The general contractor must remedy the defects noted by the final acceptance at the latest.
Final acceptance of the property
At the time of the final acceptance, we check that the remarks made at the provisional acceptance have been correctly removed (corrected defects). We also check whether any hidden defects that appeared and were reported between the provisional and final acceptance have been repaired.
After final acceptance 
The ten-year guarantee still applies to the builders, but the Fund's support ends. The general contractor, structural engineers and architects remain liable for defects covered by the ten-year guarantee. This covers all construction defects that affect the stability and watertightness of the building and therefore serious defects. What is a serious defect? Serious defects include: defects in the masonry facing of the walls of a building, defects that cause flooding and constant dampness in the basement, rusting of metal panels on a façade, defects in the water distribution system and central heating pipes, leaks in external windows, through cracks and crevices.
Do you have any questions about the After Sales Service? Contact us using our online form.
Would you like to plan a visit?