Do I meet the requirements?
To qualify for a mortgage loan with the Brussels Housing Fund, your income must not exceed a certain threshold, which is set according to your family situation. Check on your tax assessment notices that your total household income does not exceed our scales.
The maximum income scales are as follows:
Number of
dependants
Single person or single parent household
Any other household
0
€ 66.942
€ 85.200
1
€ 71.942
€ 90.200
2
€ 76.942
€ 95.200
3
€ 81.942
€ 100.200
4 
€ 86.942*
€ 105.200*
*These amounts are increased by €5,000 per additional dependant.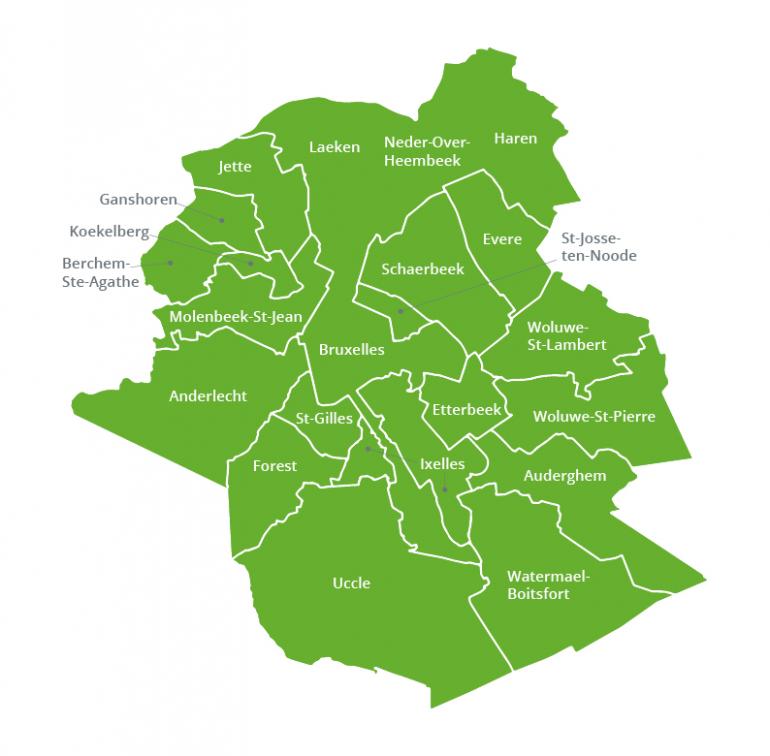 Where can I buy?
The house you wish to buy must be located in Brussels, which includes the following municipalities:
Anderlecht
Auderghem
Berchem-Sainte-Agathe
Bruxelles-ville
Etterbeek
Evere
Forest
Ganshoren
Ixelles
Jette
Koekelberg
Molenbeek-Saint-Jean
Saint-Gilles
Saint-Josse-ten-Noode
Schaerbeek
Uccle
Watermael-Boitsfort
Woluwe-Saint-Lambert
Woluwe-Saint-Pierre
How much can I borrow?
The amount of the loan will be determined according to your ability to repay.
In addition to the purchase price or the cost of building the home, the Fund's credit may also cover certain costs such as renovation work or legal fees. In certain cases, and if the Fund considers it justified, the credit can reach 120% of the value of the property, if necessary after the work has been carried out.
How is the interest rate set?
Your income and family situation determine the interest rate of your mortgage. In order to ensure transparency and stability, our loans are granted at a fixed interest rate in constant or progressive monthly instalments.
What is a progressive monthly payment?
It is a monthly payment that increases each year by a certain percentage, in this case 1%, which is normally lower than the inflation rate.
| Your family situation | Minimum rate | Maximum rate |
| --- | --- | --- |
| 0 dependants | 3,60 % | 4,50 % |
| 1 dependant | 3,40 % | 4,50 % |
| 2 dependants*. | 3,20 % | 4,50 % |
| 3 or more dependants | 3 % | 4,50 % |
 *Or when all borrowers are under 40 years old.
How long will my repayment be?
In principle, the maximum duration of the mortgage is 30 years, and it must be fully repaid by the time the youngest borrower reaches the age of 70.
What are the obligations?
When you take out a mortgage with us to buy a property:
You must reside permanently in Belgium

You cannot own another property in Belgium or abroad

Your household will need to fully occupy the home
The 6 steps to become a homeowner in Brussels!
1.

I get information
Simulate your loan to find out your borrowing capacity and the conditions: monthly payment, interest rate, duration, etc.

Once you have found a property and have a purchase agreement, you will be given an appointment with us within 10 working days
2.

I have found my future home
Take advice from your chosen notary

(

www.notaire.be

)

Contact the relevant departments for any housing-related town planning   questions

Find out about possible condominium charges

Make an estimate of the possible renovation to be done
3. I

 am committed to buy
Plan a deposit that may be required when signing a preliminary purchase agreement

Include a suspensive clause on obtaining a mortgage loan for at least six weeks from the date of signing the preliminary purchase agreement. 
4.

I submit my application
Contact us to make an appointment within 10 working days!
5.

I prepare my credit application
An expert commissioned by the Brussels Housing Fund will visit the house

A technical advisor will contact you to analyse the expertise and define the

renovations to

be done
6.

My dream comes true
If the loan is accepted, you will be asked to sign the loan offer. The deed of mortgage security and the provision of funds will take place at the same time as the deed of sale, depending on the deadline mentioned in the preliminary purchase agreement
Simulate your mortgage loan!
Our online simulator allows you to carry out an initial simulation of your loan rates and repayments.
Image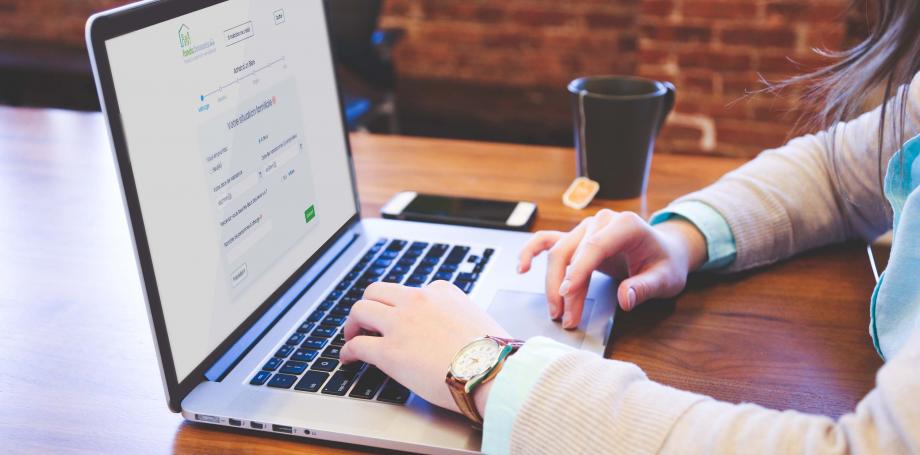 I have a written purchase agreement
Do you have a written and signed purchase agreement (offer to purchase/promise to sell) and would you like to make an appointment to submit a credit application? Fill in the online form and a desk officer will contact you within 10 days.
Complaint
A consumer who has reason to believe that the legislation applicable to his or her credit application or credit, as the case may be, has not been correctly applied may lodge a complaint with the Brussels Housing Fund at the following address :
Fonds du Logement de la Région de Bruxelles-Capitale SC
Service des plaintes de consommations
Rue de l'Eté 73
1050 Brussels
+32 2 504 32 11
Mail: dac_plaintes_klachten@fonds.brussels
In order for the Fund to be able to process the complaint in the best possible way, the following information must be included:
the full identity of the consumer (surname, first name, date of birth and address)

if applicable, the file number of the credit application or credit

the reasons for the complaint
If the Fund does not respond within a reasonable period of time, the consumer may lodge a complaint with OMBUDSFIN. This independent association is responsible for the out-of-court settlement of consumer disputes in the field of financial services with the aim of helping to resolve disputes between a lender and a consumer, by providing advice on the matter or by acting as a mediator (except for debt mediation). Where appropriate, this complaint should be addressed to :
OMBUDSFIN asbl
North Gate II
Boulevard du Roi Albert II 8, bte 2
1000 Bruxelles
+32 2 545 77 70
ombudsman@ombudsfin.be
site web: www.ombudsfin.be